West Shore Constructors have been using Boscaro products purchased from Bigfoot for some of the biggest challenges they've faced at Neptune Terminal, a billion-dollar project in North Vancouver.
"We work in some pretty challenging environments," said Brian Casper, Construction Superintendent with West Shore Constructors. "So we need equipment that we can rely on to be durable and safe. That's why we work closely with Bigfoot."
West Shore has been a leader in Western Canada's heavy construction industry for more than fifty years. They are known for their outstanding work in bridge building, pile driving, marine construction, and industrial transport. "We're not a huge company," said Supervisor Michael Kobelka, "but we have a lot of machinery and equipment, so we can pretty much handle anything."
In 2020, West Shore has been a part of a billion-dollar construction project at North Vancouver's Neptune Terminal, where they have been using some very specialized equipment from Bigfoot's Boscaro line of products.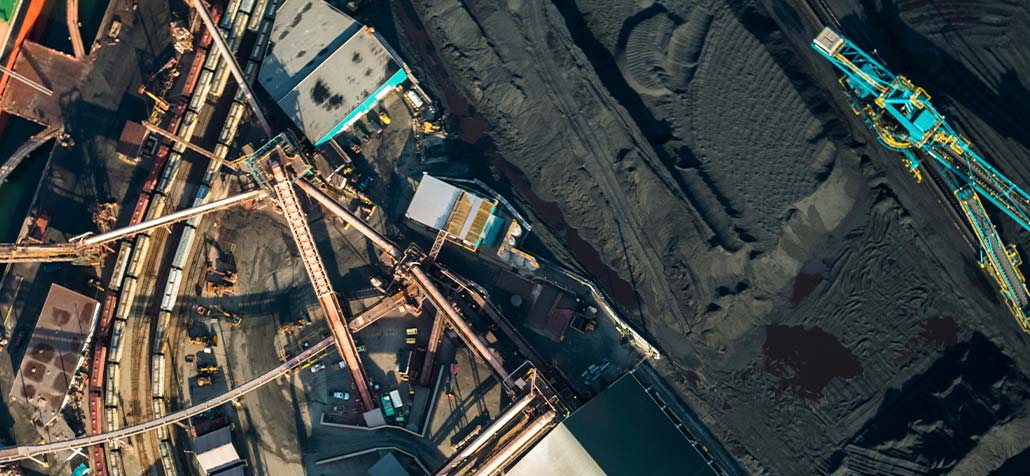 Working in Cofferdam Cells
"At Neptune, we were asked to build a massive cofferdam for the new coal dumper," explained Kobelka. "When it's all finished, they will be able to bring two rail cars at a time directly over the pit, where they'll be flipped upside down to dump out the coal. Then the conveyors will load the ships. It's a huge project."
West Shore has been building the cofferdam with multiple cells, driving in piles almost one meter in diameter, interlocking all the way around the perimeter. The main cell needed to be almost twenty meters deep and twenty meters wide. "We started digging from the top with our excavators, but we couldn't go very far down because it's such a big cell," said Casper. "So we had to lower the excavators inside the cell with our cranes, but we still needed a way to get the material out."
The solution was a Boscaro self-dumping bin that West Shore had purchased from Bigfoot. They could simply lower the bin into the hole, fill it with material and then lift it straight out.
"We've been using that dumping bin constantly on this project," said Casper, "and we've probably hoisted out about 150,000 meters of material with it. It's been invaluable."
History with Bigfoot
West Shore has been dealing with Bigfoot for years as a supplier of quality products for both rental and purchase, but Kobelka and Casper both got to know Bigfoot initially through it's training programs.
"Most of our guys at West Shore have gone through Bigfoot's rigging courses," said Kobelka. "For guys like us who have been in the industry for more than thirty years and have attended multiple training sessions, I can honestly say that those courses at Bigfoot are some of the best I've ever taken."
Whether through the training courses or through years of steady business-to-business sales and service, West Shore and Bigfoot have developed a strong relationship of trust. "Now, when we need a new product, we'll call Bigfoot right away or we'll go to their website," said Casper. "And if they don't have what we need, they always talk to us straight and refer us to someone else who can help. We appreciate that kind of honesty and integrity."
"We've never had any issues with our purchases from Bigfoot," said Kobelka. "They always provide great products and great service."
Other Boscaro Products
In addition to the Boscaro dumping bin, West Shore also purchased several other key pieces of equipment from Bigfoot that have been put to good use on the Neptune project. "We needed a heavy duty spreader bar," said Kobelka, "so we could lower a Komatsu 138 down into the hole. You can't do that with just any spreader bar."
West Shore bought the Boscaro 110-ton system and they've been using it steadily at Neptune.
"We've been craving a good quality spreader bar for a long time, and this one is holding up extremely well," said Casper.
West Shore has come to expect the highest quality standards from Boscaro. "We've been using their man baskets for years," Casper said, "and we recently bought another one from Bigfoot. For access in and out of these cells at Neptune, we regularly have to use man baskets off of the crane. They get used a lot, day and night, and we always keep one on hand, in case of emergency, if we need to do a rescue."
For West Shore, the close working relationship with Bigfoot and the top-quality products from Boscaro continue to be indispensable at Neptune, one of their most challenging projects to date.
**This article was previously published in Modern Contractor (December 2020) and Equipment and Contracting (Vol 2, Issue 5). 
https://bigfootcrane.com/wp-content/uploads/2023/03/westshore-feature.jpg
719
897
Mark Klassen
https://bigfootcrane.com/wp-content/uploads/2018/11/bigfoot-logo-98.png
Mark Klassen
2023-03-01 11:04:20
2023-03-01 15:40:51
West Shore at Neptune Terminal