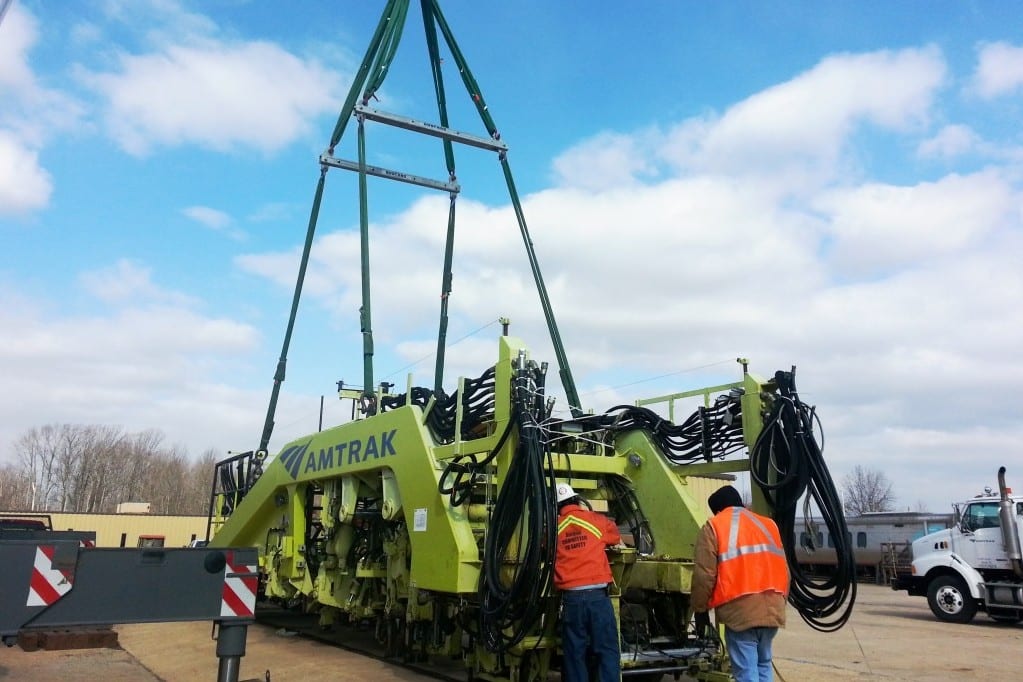 Revolutionize Your Use of Crane Spreader Bars
The use of spreader bars has many advantages; they protect your load from rigging materials, enable multi pick point lifts and ensure a maintained sling angle throughout your hoist.
Although the typical spreader bars of the industry have these benefits, their use comes with some drawbacks. Typical spreader bars, even when telescopic, have a maximum length. Once the needed length for a lift exceeds this, you will need to purchase another spreader bar. For anyone who performs a variety of hoists, this will require a variety of spreader bar sizes to be available.
With the Boscaro EZ spreader bar lifting system the need for an assortment of bars is eliminated. The unique design of male and female interlocking components provides you with multiple configurations. Each section can be utilized as an individual bar or the sections can be combined to form 1 adjustable spreader bar. "Jobs often require multiple lifts with varied size requirements. With this system I've been able to perform a pick with a 20 foot wide bar, change the configuration on site and proceed with a second lift using the bar at 14 feet. Normally you would need two sets of bars for that," remarked Butch Garton, Crane & Rigging Specialist at Delaware based company, Active Crane Rentals, Inc. Based on 1 foot increments, Boscaro's 8 foot system is adjustable from 7-34 feet; allowing you to adapt to the changing demands of your jobsite.
Using the 8 foot spreader bar lifting system by Boscaro also helps to improve your lift capacity. The components feature a lightweight design yet are capable of a 35 ton capacity when used at 8 feet and 7 tons when adjusted to 34 feet.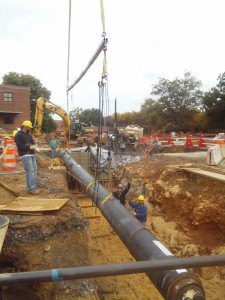 The bars come galvanized, which increases durability and prevents paint chips due to repetitive movement. The lightweight build and the option to disassemble the components make transportation, assembly and storage of the system simple and time efficient. "Other bars are heavier and don't come apart, so you can't have the crew move them by hand," noted Butch. "I can put my entire EZ spreader bar lifting system in my pickup truck, take it to the job and assemble it onsite in 15 to 20 minutes, without any assist equipment required."
The EZ spreader bar lifting system by Boscaro is available in a 4 foot or 8 foot system. The 4 foot option extends from 4-10 feet and has a capacity of up to 8 tons when fully extended. With a range of 8-34 feet the 8 foot kit option is rated for up to 7 tons at a 34 foot length. For further details about how the Boscaro EZ spreader bar lifting system can improve your efficiency and help manage project costs please contact Bigfoot Crane Company.
https://bigfootcrane.com/wp-content/uploads/2013/03/crane-attachments-for-hoists-e1363734985333.jpg
682
1023
Bigfoot Crane
https://bigfootcrane.com/wp-content/uploads/2018/11/bigfoot-logo-98.png
Bigfoot Crane
2013-03-07 22:06:48
2018-08-24 14:02:22
EZ Spreader Bar Lifting System by Boscaro